Reduced opening hours from August 11 to September 15
08/11/2019
Please note our reduced opening hours.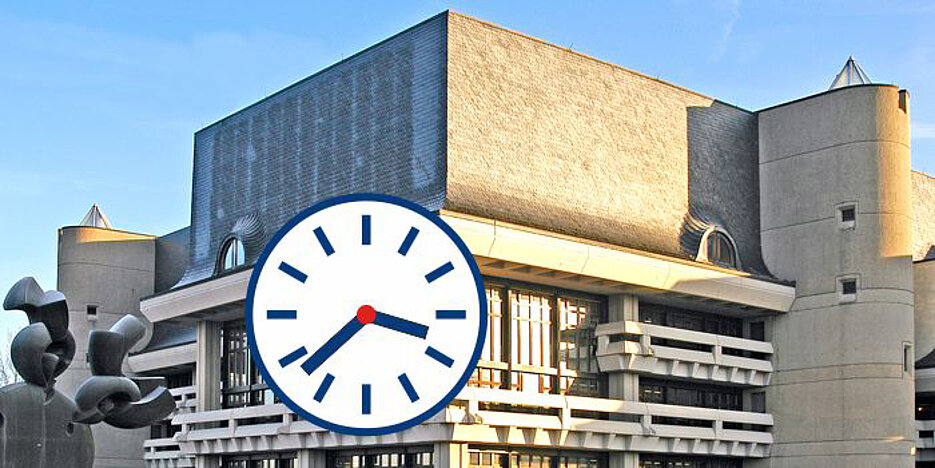 Main library: Reduced opening hours

Mon - Fri 08.30 - 20.00
Sat 09.00 - 18.00
Sun closed
The Main library is closed on August 13th (annual works outing).
The Würzburg University Library (Main library and departmental libraries) is closed on August 15th (Assumption Day).
From 16th september normal opening hours apply.
Please note actual opening hours of our departmental libraries.
For returning items of the main library you find a box near the south entrance of the main library (opposite the mensa).