Noisy construction work in the underground car park under the Main Library
08/08/2022
For Augustl 8, the construction office again announced caulking work under the Main Library.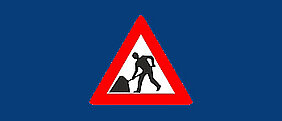 The work is expected to start at 7.30 am and may last all day. However, only part of the work will take place under the library, especially at the new exit of the underground car park towards Mineralogy. The other work will take place under the red square, towards the refectory / new lift.
The departmental libraries also offer alternative places to study and work.
We ask for your understanding.