Update: Renewal of the carpet in the Main Reading Hall on the 1st floor
06/14/2021
From 14 June, the workstations in the front area of the Main Reading Hall on the 1st floor will be usable again.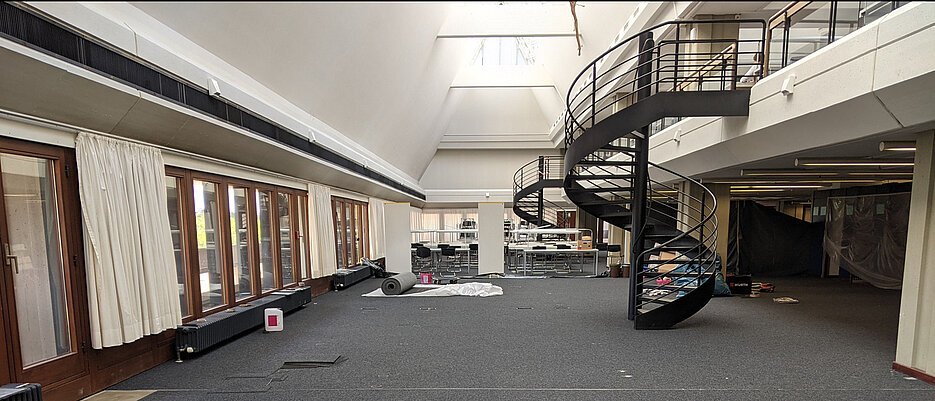 The electrical work in the rear area is also expected to be completed this week. Please still prefer to reserve the seats in the small reading rooms for studying.
We ask for your understanding for the disruptions.